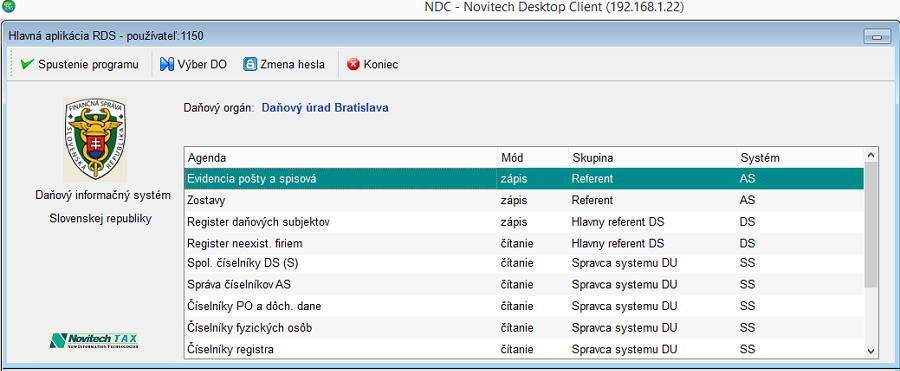 Application software for the Tax information system (APV DIS, IS RDS since 2012 and RO RDS since 2014) is one of the most important information systems developed for the government and the most extensive software application in the Slovak Republic.
Tax information system:
served for more than 5000 users all over the Slovak Republic
was integrated, multilevel, complex information system ensuring and facilitating tax administration
all its systems - tax, administrative and system management were functionally and data interconnected
had interfaces to Ministry of Finance, State Treasury, Slovak post office, Trade Licensing Office and Commercial register
was continually updated according to the Slovak Republic legislation, user requests and development projects.

It have served as a comprehensive archive since 2015.